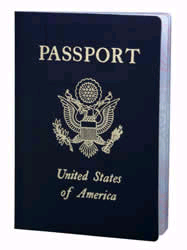 Simple and easy creation of your document with a single step. No personal information required for test document. START now.
Have your PERSONAL DATA PROTECTED and ACCESSIBLE when you need it most.
Nothing to install. No cookies. Works on all systems Windows, Mac and Linux, and with all browsers.

... see a sample document.
Superior solution in case of accidental loss of personal documents during TRAVEL, or after devastating disasters like FIRE, FLOOD, EARTHQUAKE, etc. over other solutions . ...more.

Your INFORMATION, beside YOU and YOUR DEAREST, is the most valuable and easy to protect asset.

Organize hard to remember and important account numbers (bank, insurances, memberships etc.), passwords, medical records, contact information, diplomas, certifications and IDs.

Store your documents on the web server, in addition to stored encrypted documents on your computer, memory stick or CD. In this way you can download the encrypted documents from any Internet enabled place worldwide.
Even the image of original paper documents can be printed so the loss can be recovered faster.