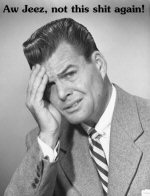 INFORMATION is beside you and your dearest the most valuable and easy to protect asset.
from your passport: INPORTANT INFORMATION BEFORE YOU TRAVEL ABROAD
4. Your Passport: Make sure you have a signed, valid passport, and foreign entry visas, if required. Make two photocopies of your passport ID page. Leave one at home with family/friends. Carry the other with you in place separate from your passport.
5. Emergency Contact: Fill in emergency information page of your passport. Leave copy of itinerary with family/friends at home.
tips from related FIMA, US Department of Homeland Security, Citizen Corps and others publications for emergency preparedness:
The best defense again unpredictable disaster of any kind, regardless of scale is the worst case scenario planning.
It is important that your plans are adequate for your family situation.
Make family communication plan.
Make copy and notes of your documents, policies, certificates, records etc.,
Showing or printing downloaded image of your document is equivalent to producing traditional photocopy of the document.